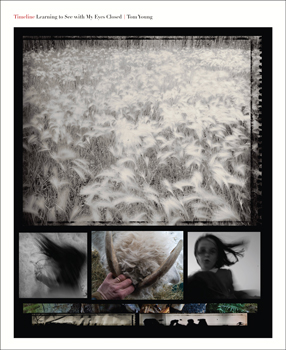 Timeline: Learning to See with My Eyes Closed
by Tom Young


Timeline is among the most poetic photographic projects to emerge in the art world in years. For many of us, the photo album is a way to preserve memories of personal and family events that are worth noting, worth sharing, worth saving: pregnancies and birthdays, day trips and child's play, time with our pets, friendships and reunions, portraits of our house and garden, and even scenes of spirituality and despair caused by news of cancer. Each album thus becomes an archive of who we are as a person, as a family.


Tom Young has taken this old idea and created a new genre: visual fiction. Using iconographic, layered images to tell his story without the usual tools of vivid contrast, bold colors, or sharp, finite detail, Young's visual assemblages are personal and evocative, sharing a complex internal landscape of love and loss, seen as through a shadowy veil. Here, then, is a marriage of landscape and portraiture that suggests not only a visual narrative of the photographer's life, but also, through the power of memory and shared experience, the reader's life.


When Young was only ten years old, he had a medical procedure that left his eyes fully bandaged for weeks. Without sight, all of his other senses changed. Despite the darkness, he would imagine the world around him and the power of light as it relates to memory. In Timeline, one senses that the artist is seeing his entire world unfold before him like an end-of-life dream recollected in a few split seconds. One image leads to another, building in nuance and subtlety until we come to understand, as if by way of a sixth sense, how the little details of life create a larger retrospective. "If pictures could talk, what a tale they might tell." That thought lurks behind every image of Young's masterful visual story of a life: his? yours?

PRAISE FOR THE BOOK
Click here to read the five-star review from Amazon, along with other praise.
Nominated for a 2014 Independent Publisher Book Award.

In-Print Photobook Video #23: Timeline by Tom Young from photo-eye on Vimeo.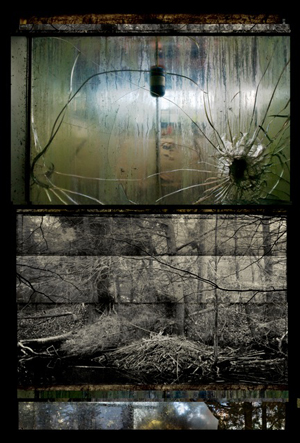 Underwater Window is the featured photo in Oxford American opposite the story, "The Bootlegger and the Baby," by Tom Franklin and Beth An Fennelly, from their book, The Tilted World: A Novel (William Morrow, 2013), page 21.
Timeline is available through the Thomas J. Watson Library at the Metropolitan Museum of Art.
$50.00 U.S. (trade discount) No e-book has been authorized.
Hardcover with jacket
128 pages with 60 four-color photographs by the author
9.0" x 12.0" upright/portrait
ISBN: 978-1–938086–10–6
Published in Fall 2012
Distributed by Casemate/IPM


www.casemateipm.com
No e-book has been authorized.
Marking Time, A Trilogy: Timeline, Backscatter, and Our Time on Earth (2020) by Tom Young
ISBN: 978–1–938086–81–6 (click for more details)
Tom Young Photography
www.tomyoungphoto.com

Exhibition: through the month of October 2013
Book Talk: October 23 at 4:30pm in the Bill Brand screening room
a reception and book signing will follow
Hampshire College Amherst, MA
The Jerome Liebling Center Gallery
February 4―May 31, 2012
Manchester, New Hampshire
Currier Museum of Art
Exhibition: A New Vision: Modernist Photography

May 16―May 20, 2012
Brooklyn, New York
111 Front Street Gallery 210
Exhibition: New York Photo Festival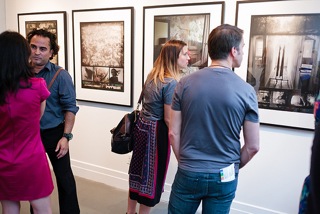 photo by the PRC
May 18, 2013
Philadelphia Arts Center Book Fair