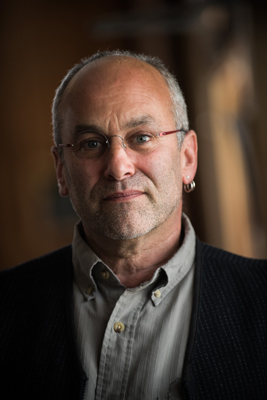 (Photograph: Kelly Fletcher)
John Willis is Professor of Photography Emeritus at Marlboro College and a co-founder of the In-Sight Photography Project and Exposures Cross Cultural Youth Photography Program. He was awarded a John Simon Guggenheim Memorial Foundation Fellowship in Photography in 2010. His photographs are in more than sixty collections, including the Amon Carter Museum, Center for Creative Photography, George Eastman House International Museum of Photography and Film, J. Paul Getty Museum, Heard Museum, High Museum of Art, Library of Congress, Museum of Fine Arts, Boston, Museum of Fine Arts, Houston, National Gallery of Art, National Museum of the American Indian, Nelson-Adkins Museum of Art, Princeton University Art Museum, San Francisco Museum of Modern Art, Tokyo Metropolitan Museum of Photography, Whitney Museum of American Art, and Yale University Gallery of Art. His other books are Mni Wiconi / Water Is Life: Honoring the Water Protectors at Standing Rock and Everywhere in the Ongoing Struggle for Indigenous Sovereignty (George F. Thompson Publishing, 2019), Views from the Reservation: A New Edition (George F. Thompson Publishing, 2019), and Recycled Realities, a collaborative effort with photographer Tom Young (Center for American Places, 2006).
Robin Behn is a poet and Professor of English the University of Alabama, where she teaches in the M.F.A. Program in Creative Writing. She was awarded a John Simon Guggenheim Memorial Foundation Fellowship in Poetry in 1999 and has received grants from the National Endowment for the Arts and the state arts councils of Alabama and Illinois. Behn is the author of five volumes of poems, most recently Quarry Cross (Madhat Press, 2018), and two chapbooks. She is co-editor of The Practice of Poetry: Writing Exercises from Poets Who Teach (William Morrow, 1992) and editor of a book for young writers forthcoming from the University of Alabama Press, Once Upon a Time in the Twenty-First Century: Unexpected Exercises in Creative Writing.
Matan Rubinstein, is a composer/improviser and electronic musician who is active across a wide range of contemporary music making. He has been a professor of music at Marlboro College since 2011. He has composed works for chamber groups, orchestra and jazz orchestras, as well as for dance, film, television, and interactive media. He is also a performer and has made several recordings, including Sada (2012) and Soundtracks and a String Quartet (2010). His most recent project, the Marlboro Slipstream Group, a quartet of composer/performers, is an Ensemble-in-Residence at Marlboro College.