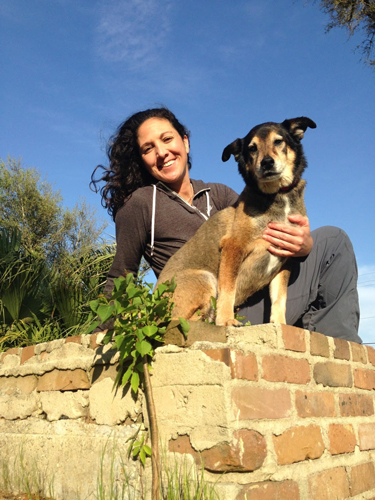 (Photograph: Deya Rairan)
Jenn Tuero (J. T.) Blatty was born in New Orleans, Louisiana, in 1978. She graduated from the United States Military Academy at West Point in 2000 and served six years as an active-duty U.S. Army officer, which included first-rotation combat deployments in Afghanistan and Iraq. After completing her service to the military and inspired by a love of capturing life, people and her personal experiences with disposable cameras, notebooks, and pens, she pursued photography and writing as her career. She currently resides in New Orleans, where she returned in 2010, after a photo internship with National Geographic Traveler. In addition to working commissions as a freelance photographer, she is also a represented artist, a correspondent for the New Orleans Advocate and a FEMA Disaster Reservist photographer. Blatty's work has been exhibited in the Multimedia Moscow House of Photography in Russia, the Borges Cultural Center in Argentina, the Detroit Center for Contemporary Photography, and the Ogden Museum of Southern Art in New Orleans, among other museums and galleries. Her photographs and articles have appeared in CNN Photos, Newsweek/The Daily Beast, the Oxford American, National Geographic Traveler, Charleston Magazine, Savannah Magazine, U.S.A. Today, and Smithsonian Magazine, among many others. In between photography projects and commissions, Blatty has been writing a book about her experiences in the military during a time of combat and the challenges and adaptations she faced as a young adult graduating from West Point a year before 9/11. Click here to go to her website.
Craig E. Colten is the Carl O. Sauer Professor of Geography at Louisiana State University and the author of An Unnatural Metropolis: Wresting New Orleans from Nature (LSU, 2005), which was awarded the John Brinckerhoff Jackson Book Prize of the Association of American Geographers for the Best Book in Human Geography; Perilous Place, Powerful Storms: Hurricane Protection in Coastal Louisiana (Mississippi, 2009), and Southern Waters: Limits to Abundance (LSU, 2014).