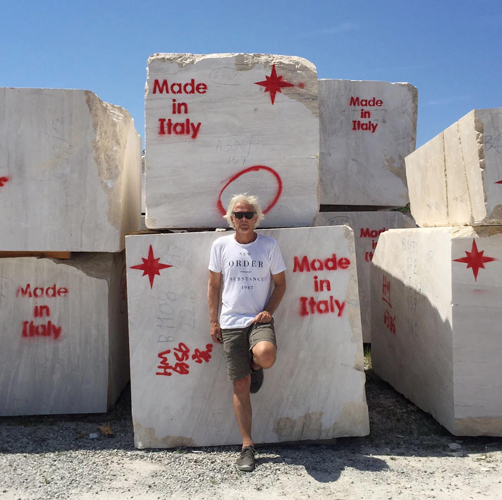 Photograph by Corey Drieth
William Wylie is Commonwealth Chair of Art and Director of the Studio Art Program at the University of Virginia. His photographs have been exhibited widely and are in the permanent collections of the Denver Art Museum, Metropolitan Museum of Art, Smithsonian Museum of American Art, and Yale University Art Museum, among others. In 2005, Wylie was awarded a John Simon Guggenheim Foundation Memorial Fellowship in Photography. His other books include Pompeii Archive (Yale University Press, 2018), designated a Notable Photo Book of 2018 by photo district news, Route 36 (Flood Editions, 2010), Stillwater (Nazraeli Press, 2002), and Riverwalk (University of Colorado Press, 2001), which won the Colorado Book Award.
Eric Scigliano has written for Discover, Harper's, National Geographic, New Scientist, The New York Times, and The Wall Street Journal, and his books include The Big Thaw: Ancient Carbon, Modern Science, and a Race to Save the World (Moutaineers Books, 2019), Michelangelo's Mountain: The Quest for Perfection in the Marble Quarries of Carrara (Free Press, 2005), and Love, War, and Circuses: The Age-Old Relationship Between Elephants and Humans (Houghton Mifflin, 2002), also published as Seeing the Elephant, among others.