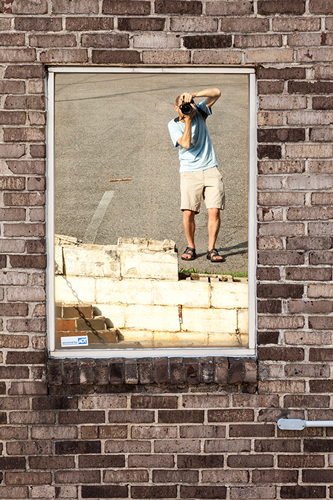 Chris Jordan, 2015
About the Author
Christopher Jordan is a photographer and Professor of Art and Art History at the University of Alabama in Tuscaloosa. His photography engages many styles, ranging from classical, large-format, black-and-white images to the experimental, material-based digital images one sees in Nowhere in Place. A common denominator in all his work is a sense of place and how photography can be used for reflection, memory, and contemplation. Jordan also maintains an intensive "householder" spiritual practice, integrating yoga, meditation, and mindfulness into his life and work. Jordan's photographs have appeared in Diffusion: Unconventional Photography, Lenscratch, the national traveling photography exhibition, "Spinning Yarns," and numerous exhibitions in the United States, Canada, and Mexico. Jordan's Website is www.jordanphoto.com.
About the Contributor
Hank Lazer retired in 2014 from his positions as Associate Provost for Academic Affairs, Executive Director of Creative Campus, and Professor of English at the University of Alabama in Tuscaloosa. He also continues to teach seminars on Zen Buddhism and Radical Approaches to the Arts. In 2015, Lazer received the Harper Lee Award, the State of Alabama's most prestigious literary prize, for lifetime achievement in literature. Lazer has published more than thirty books of poetry, most recently Slowly Becoming Awake (N32) (Dos Madres Press, 2019), Poems that Look Just Like Poems (PURH, 2019), Evidence of Being Here: Beginning in Havana (N27) (Negative Capability Press, 2018), and Thinking in Jewish (N20) (Lavender Ink, 2018), and his poems have been published widely in the United States, Italy, France, England, and China.